We all wore red and gold on Wednesday to celebrate Chinese New Year. Congratulations to all you tigers out there, this is your year!
We were thrilled to have many of our lovely moms in school this week to support our Early Years' children learn more about this cultural celebration. We heard two traditional Chinese tales in both Cantonese and Mandarin from Mrs Wu, and compared the sounds of these languages to the story read in English by Mrs Marshall, our Pre-Kindergarten teacher. We learned about the big race that earned the animals their place in the Chinese Zodiac.
The children also had some messy fun making delicious dumplings, a delicacy enjoyed at New Year. The classroom saw a massive array of activities which allowed everyone to work on their creative eye and practise cutting, sticking, writing and colouring skills. The carousel of crafts included making lanterns and zodiac animals, colouring paper money, decorating a gift envelope and creating a golden door hanging. By the end of the week there was such a fabulous Chinese display we all felt we had made a trip to a far-off land.
A final excitement was dressing up as a magnificent dragon, thanks to Fleur who brought this in to share with her friends.
Thank you to all the parents whose ideas and efforts made this such a fabulous and fun week for the children.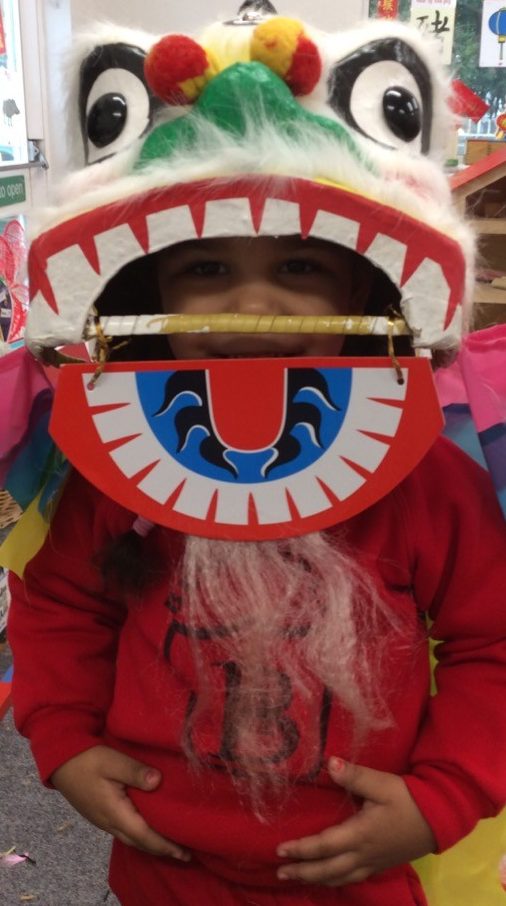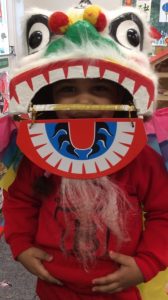 Categories:
Academics